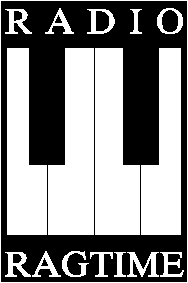 P R O F I L E



Radio Ragtime is a private radio station. We started broadcasting May 1, 1993 on the frequency 100,3 MHz for Bratislava and vicinity. The owner of the license for maintenance of the radio station is Ragtime Ltd. Radio Ragtime broadcasts every day from 6.00 am to 3.00 am. The broadcasting schedule consists of blocks of music, literature, information and call in shows. The audience of Radio Ragtime is mostly students of Universities, high schools and people involved in the field of culture. Radio Ragtime is maintained in cooperation with the Department of Journalism, Faculty of Philosophy of Comenius University, Bratislava.




RADIO FOR CULTURE INSTEAD OF THE CULTURE IN RADIO


One of the most important tasks of our radio station is continuous information about the cultural activities in Bratislava and taking care of the completeness of this information, especially if it will concern the cultural activities that are interesting for young people. It means that we must always be in contact with editing houses, theatres, galleries, art agencies, etc. Our radio station wants to promote mainly a modern culture, a living one, which has no chance to get publicity in the big commercial mass media, it wants to function as a cultural service, to read from the new books, to call attention to the concerts and exhibitions, to review theatrical performances and films and to talk with the authors.

Our station tries to do it all in a slighth different way as the state radio stations have been doing it for a long time. It will not create some special rubrics for the culture, it wants to take it as it is, to put it into the air as a normal part of our life. We want to do all possible in order to prevent the limiting of culture into some serious framework labelled in advance, we want to present it in such a way that will attract not only university students but other young people as well.




RADIO OF YOUNG AND NEW MUSIC


Our generation lives in harmony with music as did the generations before us. So it is obvious that music is the large part of our radio transmissions. It takes up most of the broadcasting time - but does not consist only of the top ten hits from the charts as is currently in the popular commercial radio stations. We want to broadcast all interesting music, not only with regard to its commercial value, we want to inform our listeners about the brand new trends in the world of music and to tell them something about its backround. There is space in our broadcasting offered to newly formed musical groups and interpreters.We do not want to be limited by one musical style or to live in a one music world, we will not be a radio station for the hard fans of something or someone, we want to broadcast all interesting and good music.

The music broadcasting consists of profiles, intorductions of new recordings, music news and blocks dedicated specifically to jazz, oldies, house music, world music and other genres. The music is choosen by music journalists and by people that work in the club scene.




RADIO AND LITERATURE


Our broadcasting consists not only of music and information. An essential part of it is dedicated to literature. In addition to the interviews and talks about literature we want to do something, which is practically unique among the commercial radio stations in our country - it is the presentation of the literature alone. There are various possible forms of it: dramatization, reading from books poetry or prose, inform about trends in music and literature and about Slovak and Czech literary journals.

The literature studio of Radio Ragtime is created by students of Universities in Bratislava. Literature is presented in different ways and the choosen literature covers a wide spectrum. We also work with actors form the theaters, with editorial officies and with writers and journalists.




INFORMATION BLOCKS AND CALL IN SHOWS


Radio Ragtime is trying to cover current events of the social and culture life of Bratislava in the maximum possible way. This is reflected in the amount and quality of the information as well as in the selection of the guests and topics that we discuss with the audience. We are in close cooperation with different book stores, publishing houses and with film clubs. Radio Ragtime assists in organisation and promotion of some culture and social events.



R A D I O · R A G T I M E · 100,3 MHz